France - Western Europe
International Management
20



Université Paris 1 Panthéon Sorbonne - École de Management de la Sorbonne
Master Gestion de l'Entreprise à l'International (GEAI)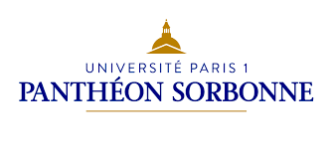 Program overview
Our Objectives:
To lead students to consider the specific aspects of the international dimension of management and corporate strategy in a globalized economy.
To provide in-depth management training, allowing students to master the concepts and methods of business management, to be able to propose solutions and make rational decisions.
To develop the cross-disciplinary skills necessary to understand a constantly changing environment in the various fields of business management: marketing, human resources, finance, taxation, law, etc.
To encourage international openness and promote cultural diversity. Our program offers both excellence and the advantages of public education: tuition fees of approximately 250 euros per year
Curriculum (courses, subject modules)
Semestre 1:
Cours Obligatoires:
Strategie d'Entreprise
Recherche en Management
Economie Numérique et des Réseaux
Technique d'Enquête en Management
Anglais de Gestion
Cours Optionnels:
Publicité et Marketing Communication
Droit de la Concurrence
Droit du Travail
Big Data
Processus et Outils RH
Economie Collaborative
Droit de la Société et de l'Information
Semestre 2:
Cours Obligatoires:
Intelligence Économique
Logistique
Devellopement International
International Economics and Business Strategy
Anglais de Gestion
Cours Optionnels:
Politique de Règlementation
Financement de Projets
Création d'Entreprise
Fiscalité Internationale
International Comparative Accounting
Informatique
Théories des Organisations
Techniques Quantitatives de Gestion
---
Pôle Management International:
​Management Partenariats Internationaux
Négociation
Marketing International
Marketing du Luxe
Marketing Digital
Entreupreunariat
Lean Management
Conseil En Management
Conférences CCEF
Pôle Finance Internationale:
Évaluation d'Entreprises
Financement du Commerce International
Finance Internationale
Pôle Environement Économique & Juridique À L'International:
Géopolitique
Risque Pays
Droit Contrats Internationaux
Excel Appliqué
Sécurité Juridique
Intégration Européenne et Gestion des Entreprises
Géopolitique des Projets Internationaux
Économie Circulaire
Admission conditions
Required diploma(s) :
Tuition & Fees
Between 200 and 300 €
The Master GEAI is ranked each year among the best courses in France in international management. As a public institution, our program has one of the most competitive prices in the market. Each class have 25 students with varied backgrounds: management, law, management, economics, political science and engineering.
Employment opportunities & career impact
Annual salary after graduation
Average Salary : 39000 € (EUR)
Minimum Salary : 35000 € (EUR)
Maximum Salary : 47000 € (EUR)
Average time for obtaining the first job offer : 4 months
Employment opportunities :
Most students obtain a full-time position in the companies they work for as an intern.
Program enrolment information and statistics
Repartition
Students based in the Eduniversal zone in which the program is affiliated
0 %
Students based in the country in which the program is affiliated
60 %
Students Age
Minimum age
22 years
Average age
23 years
Maximum age
28 years
Students Full Time work experience
Minimum Full Time work experience
6 months
Average Full Time work experience
1 year
Maximum Full Time work experience
2 years